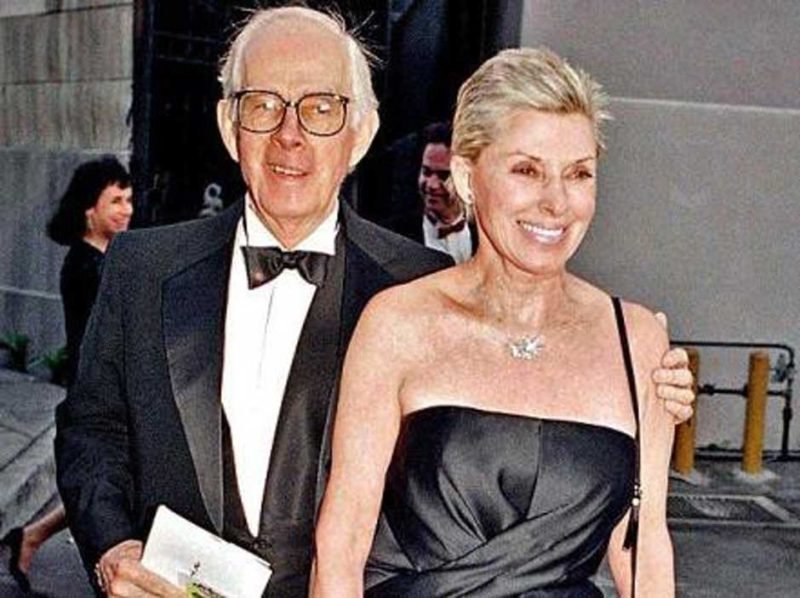 Eileen Detchon is someone who is known to the world as the wife of the famous American actor, writer, and director Harry Morgan.
Eileen Detchon's Family
Eileen Detchon was born on 26th June 1913 in Oregon United States, to Daniel Howard Detchon and Myrtle H. Clark Detchon. She got married to Harry in 1940. Harry Morgan (birth name Harry Bratsberg) was born on April 10, 1915, in Detroit, Michigan, U.S. His parents, Hannah and Henry Bratsberg were of  Swedish and Norwegian ancestry. Harry had two siblings, Marguerite and Arnold, but both are deceased. Eileen and Harry had four children: Christopher, Charles, Paul, and Daniel. Unfortunately, Daniel died in 1989. Harry was close friends with bandleader Glenn Miller, whom he met while filming 'Orchestra Wives in 1942.
Eileen died on 4 February 1985, following which, Harry remarried on December 17, 1986, to Barbara Bushman Quine (granddaughter of silent film star Francis X. Bushman). The couple lived together until Harry died in 2011. Harry died on December 7, 2011, in Los Angeles, California from pneumonia, aged 96. In July 1996, Harry was arrested on domestic battery charges for striking his wife Barbara which caused her to be admitted to hospital. The case was later dismissed.
Eileen Detchon's Net Worth
Eileen Detchon always lived life under wraps and died on 4 Feb 1985.  She never disclosed her net worth to the public. However, it can be said that she lived a happy and luxurious life owing to the fact that she was the wife of one of the most famous actors of his time and an Emmy Award winner. Harry Morgan was an American actor and director whose television and film career spanned six decades.
Morgan's major roles included Pete Porter in both 'December Bride' and 'Pete and Gladys,' Officer Bill Gannon on 'Dragnet,' Amos Coogan on 'Hec Ramsey' and his starring role as Colonel Sherman T. Potter in 'M*A*S*H' and 'AfterMASH.'. He appeared in more than 100 films. In 1986, he co-starred with Hal Linden in 'Blacke's Magic', a show about a magician who doubled as a detective solving unusual crimes. Harry's character, Leonard Blake, was a semiretired con artist.
In 1987, Morgan reprised his Bill Gannon character, now a captain, for a supporting role in another film version of Dragnet, a parody, and homage to the original series written by and starring Dan Aykroyd and costarring Tom Hanks and Christopher Plummer. In 1987–1988, Morgan starred in the one-season situation comedy series 'You Can't Take It with You' as family patriarch Martin Vanderhof. In 2006, He was inducted into the Hall of Great Western Performers at the National Cowboy & Western Heritage Museum in Oklahoma City, Oklahoma.
From his successful acting career, Harry Morgan accumulated a total net worth of $30 million by the time of his death.