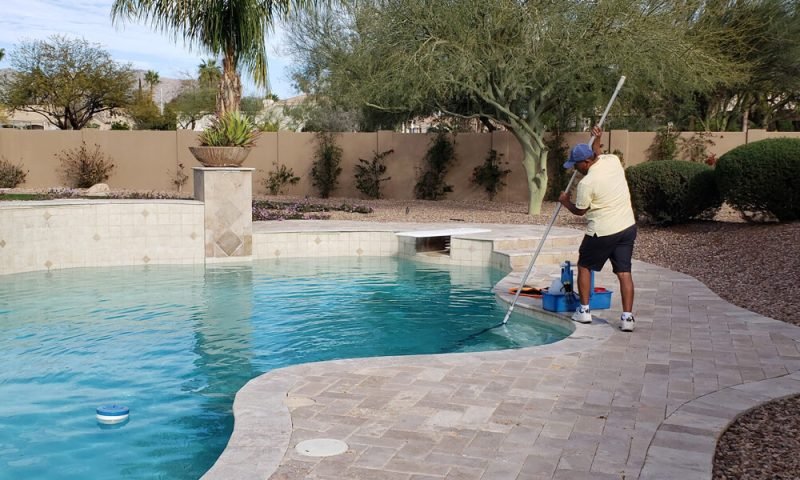 Having a pool in your residential home can be a source of relaxation for you and your family. It can also be a place to have a get-together and parties with family and friends. Asides from that, pools can improve the aesthetic look and value of your home. However, to maintain that, you would need to hire pool contractors to carry out regular maintenance of your pool. Here are some things to look out for when hiring contractors that provide residential pool services.
Experience of The Pool Service Company
When looking for any service provider of any sort, their level of experience should be one of the first things you look out for. Service providers who have a high level of experience are more reliable and can provide more quality services. So, before hiring a residential pool service provider, look out for one who has the experience that you can trust. Maintaining a pool requires professional expertise that most homeowners don't have; therefore, it is difficult for them to notice when there is a problem with their pool or even fix it. A few ways you can find out if a service provider has a good level of experience is to check their work ratings, reviews, and recommendations.
Availability of Pool Service Equipment
There are special tools and equipment that are used for pool maintenance services like water treatment and purification. If a service provider lacks such equipment, it means they may not be able to provide you with excellent service. If they claim to have access to that equipment, make sure to ask for proof before signing a contract with them. The efficiency or effectiveness of a service provider highly depends on the tools that are available to them.
Good Pool Maintenance Practice
Regardless of how pleasant your pool looks right now, what determines how it will look in the future is how much care and maintenance it receives. Although most pool contractors offer maintenance services, some are better than others. Some contractors are quick to carry out assessments and repair damages, while others are reluctant until the damage gets worse. If you work with a pool contractor that is slack on maintenance, in the long run, your pool will lose its beauty; however, if the opposite is the case, your pool will retain its beauty. Some pool contractors may try to convince you about their ability to do a good job, but a request for testimonials from people they've worked with before.
Insurance of The Pool Company
Although you may not expect things to go wrong, sometimes, accidents happen, and it is better to be safe than sorry. Working with a pool company that is insured can help to handle damages that may occur to your pool during the period of your contract with them. When there is no insurance to cover damages, you may be making more expenses that were not budgeted for.
The Cost of Their Pool Services
This is perhaps the last thing you should look out for when hiring a pool service provider. As you consider the level of expertise, efficiency, and other factors, also take note of their prices. You would want to work with a contractor whose prices fall within your budget. There are various contractors who can deliver quality services; you should compare their prices and go for one that you can comfortably afford.
Certification of the Pool Company
Although it may look unnecessary to check certification when hiring a pool contractor, it is, in fact, very important. Some parts of pool maintenance involve the use of chemicals, which may be toxic if preventive measures are not employed. Working with a self-acclaimed expert can result in some health hazards for the contractor and potentially leave your pool in ruins. Even worse, it can also affect your health and that of your family.
Some states may have necessary training requirements to certify a person for pool maintenance. So, check with your contractor to see if they are certified or licensed to handle such jobs. Also, check if any regulating bodies can sanction them in cases of misconduct or fraudulence.
If you would love to maintain your pool in good condition always, the pool service provider you choose to work with is very crucial to achieving that. There are several non-negotiable factors that you must consider–the level of experience, a good pool maintenance culture, and certification are all things you must look out for.