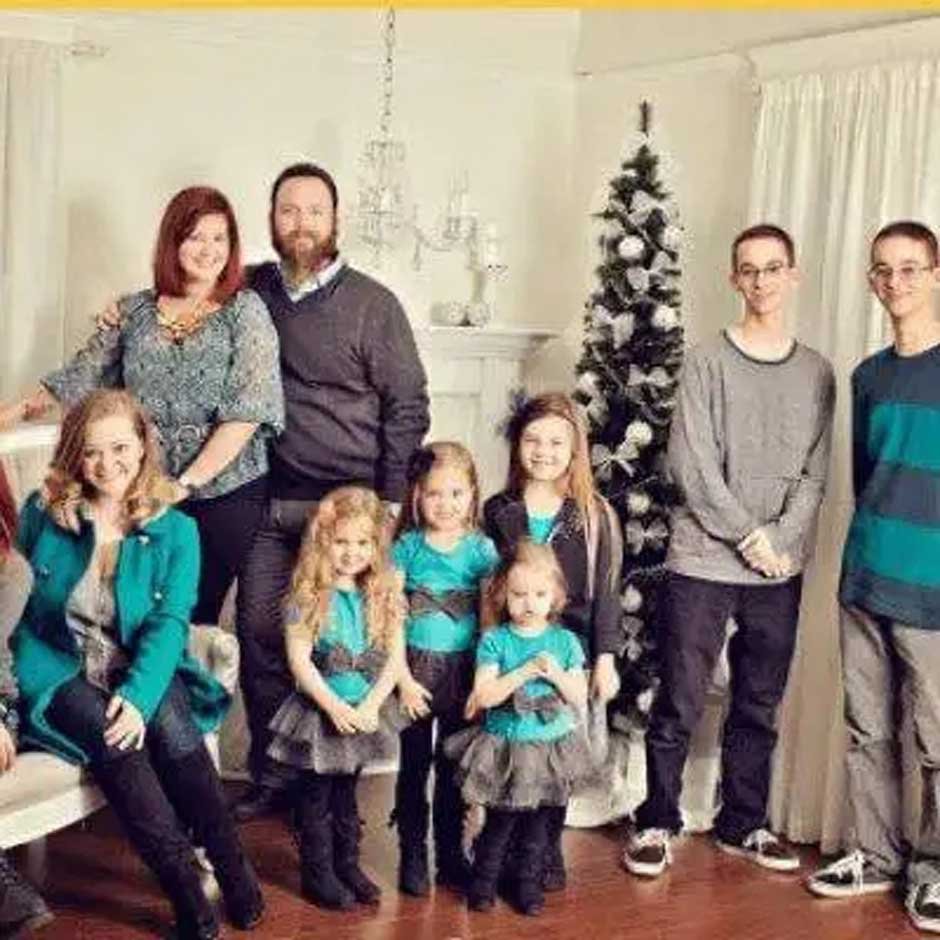 Timothy Lynn Sweeten is a celebrity parent, best known as the father of child actor Sawyer Sweeten. Besides Sawyer, Timothy's daughter Madylin Sweeten and his son Sullivan Sweeten are also in the entertainment industry. Timothy's kids gained popularity for their roles on the CBS family sitcom; Everybody Loves Raymond for nine seasons. Since they were six months old, Timothy's twin boys were close on-screen and in real life. Keep reading more details about Timothy Lynn Sweeten and his family life.
Timothy Lynn Sweeten Bio
Timothy Lynn Sweeten's birth details are unavailable as he prefers to keep his details away from the limelight. He was born in Brownwood, Texas, U.S. He married Elizabeth Anne, daughter of Gerry Ray Millsap and Peggy Sue Teichmann, on 29 September 1990. The couple had four children: two daughters and two sons, who were identical twins.
Timothy and his wife moved to California when the twins were six months, and they were cast on Everybody Loves Raymond less than a year later.
Timothy Lynn Sweeten Personal Life
Timothy and his wife separated at some point, and Elizabeth remarried jerry Gini, with whom she has four children. Timothy shared a close relationship with his sons, Sullivan and Sawyer, both in real life and on set, and he suffered a massive loss when Sawyer died in 2015. on 23 April 2015, when Timothy was out with his boys visiting their hometown in Texas, Sweeten shot himself in the head, leading to his death. The incident happened almost three weeks before the twin's birthday.
Since his son's death, Timothy has stayed from the spotlight; hence not much is known about his current whereabouts.
Timothy Lynn Sweeten's Children
As aforementioned, Timothy has four children, three of whom are still alive. His first-born is daughter Madylin Sweeten born on 21 June 1991. The 31-year-old made her film debut in 1996 in the TV movie A Promise to Carolyn. Next, she was cast on Everybody Loves Raymond as Ally Barone, a role she maintained for the entire nine seasons of the series alongside her twin brothers. Madylin also appeared on 32 episodes of the television series TMI Hollywood as herself, among other roles. She also had roles in The Christmas Path, A Dog of Flanders, American Splendor, Eagle Eye, and Wedding Frisk, and she also voiced a character in Toy Story 2.
Sullivan and his identical twin brother Sawyer Sweeten were born in Brownwood, Texas, on 12 May 1995. They both starred on the CBS sitcom Everybody Loves Raymond alongside their elder sister: Sawyer played Geoffrey Barone, and Sullivan played Michael Barone.
Due to their successful acting career, Sawyer and Sullivan owned a house together in Riverside, California. Unfortunately, Sawyer's career and life were cut short by a gunshot. He died due to a self-inflicted gunshot wound to the head on 23 April 2015. Following his death, his Everybody Loves Raymond costars paid him public tributes. Sawyer battled mental health issues for a long while.
Since his twin's death, Sullivan has retreated from the mainstream media and has no known social media presence.
Timothy's youngest daughter Maysa Sweeten maintains a low profile, and there isn't much information regarding her life on social media.
Wrapping Up
Timothy and his family suffered a significant loss following his talented and adored son's death.