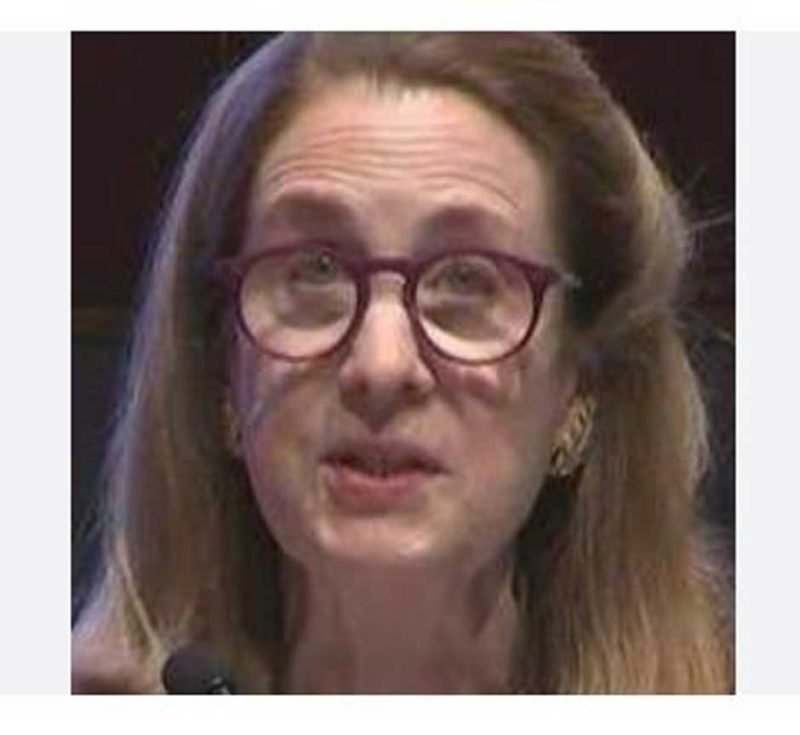 Nancy Roosevelt Ireland hails from the Roosevelt family of New York and is the granddaughter of President Franklin D. Roosevelt and First Lady Eleanor Roosevelt. Nancy is the daughter of Franklin D. Roosevelt Jr., and she received a solid educational background from Vassar College, Cambridge University, and Columbia University. The mother of three married into the noble Ireland family and is a mother of three daughters. Nancy currently serves on the Roosevelt Institute board in New York City.
This article will cover more on Nancy Roosevelt Ireland's biography. Let's get started!
Nancy Roosevelt Ireland Bio
Nancy Roosevelt Ireland (born Nancy Suzanne Roosevelt) was born in New York City on 11 January 1952 and raised in Washington D.C. Nancy is the daughter of Franklin D. Roosevelt Jr. and his second wife, Suzanne Perrin. Nancy's father was a lawyer, politician, and businessman. Her grandparents were President Franklin D. Roosevelt and First Lady Eleanor Roosevelt.
Nancy Roosevelt Ireland Education
Hailing from the prominent Roosevelt family, it was only typical that Nancy had an elite educational background. In 1974, Nancy received a B.A. from Vassar College, followed by a Master's in Law from Cambridge University in 1977. In 1979, she earned a Master's in Public Administration from Columbia University.
Nancy Roosevelt Ireland Career
After graduating from Vassar College, Nancy worked at the Vera Institute of Justice for two years. After her master's degree from Columbia University, she worked in Mayor Ed Koch's administration in New York City for ten years in the criminal justice and housing category.
Furthermore, Nancy has been on the boards of the Purnell School in New Jersey, REACH Prep, The Partnership for Children, and The New York Women's Foundation. She's currently serving on the board of the Roosevelt Institute in New York City.
Nancy co-founded A Sharp Eye, a lifestyle/newsletter website for women launched in November 2008.
Nancy Roosevelt Ireland's Personal Life
Nancy maintains tight privacy around her personal life, but it is known that she married Thomas Ellis Ireland, son of Robert Livingston Ireland Jr., in 1977. Nancy and Thomas have three daughters: Kate, Perrin, and Julia.
Nancy Roosevelt Ireland's Siblings
Nancy has four siblings, three of whom are half-siblings from her father's marriage. Her younger sister Laura Delano Roosevelt was born on 26 October 1959 and is an abstract mixed-media painter.
Nancy's older half-siblings from her father's first marriage to Ethel du Pont of the prominent du Pont Family are Franklin Delano Roosevelt (born 19 July 1938) and Christopher du Pont Roosevelt (born 21 December 1941).
Nancy's youngest step-sibling from her father's fourth marriage to Patricia Luisa Oakes, daughter of British actor Richard Greene, is John Alexander Roosevelt (born 18 October 1977).
Nancy's father married five times, his last wife being Linda MacKay "Tobie" Stevenson Weicker.
Nancy Roosevelt Ireland's Parents
Nancy's father, Franklin Delano Roosevelt Jr., was a renowned businessman, lawyer, and politician. He served as a U.S. congressman from New York from 1949 to 1955. In 1963, President John F. Kennedy appointed him the United States Under Secretary of Commerce. He also served as the first Equal Employment Opportunity Commission chairman from 1965 to 1966.
Nancy's mother, Suzanne Perrin, was born on 2 May 1921 to Lee James Perrin, a New York attorney. She married Roosevelt from August 1949 to 1970 and had two daughters with him.
Wrapping Up
Nancy worked hard to become a notable lawyer and businesswoman instead of solely relying on her family's fortune.