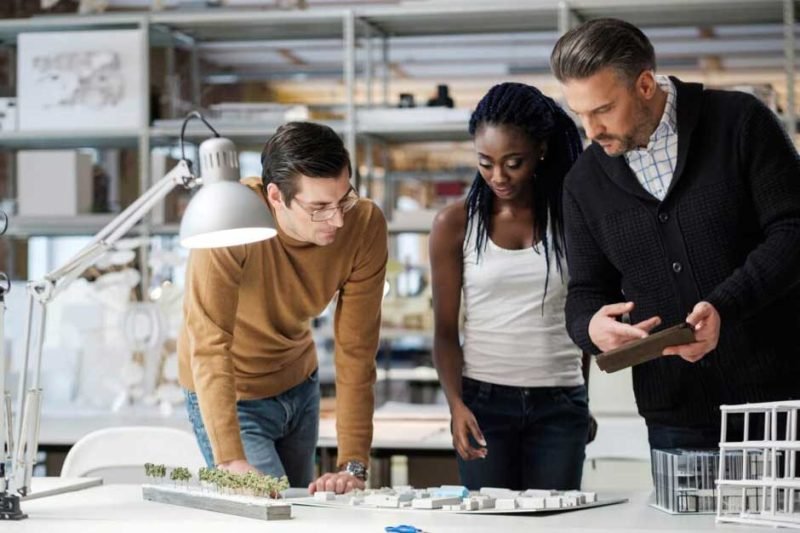 A key partner for any commercial building project is a knowledgeable architect. An architect will help you to create the perfect space for your business. Finding the right architect for your project can be challenging, so here are seven steps to help you find a well-qualified commercial architect. 
1. Ask Your Colleagues 
When it comes to construction some of the best leads you can get are by word of mouth. At the beginning of your building process, you may be working with contractors or construction companies. You can ask these professionals if they have any architects that they have worked with before. And if they recommend them for commercial projects. 
You can then reach out to these referrals and see what past work they have done. Certain construction companies may have trusted architects that they already prefer to work with on commercial building projects. This is a great way to find a trusted individual and build out your team for your commercial building. 
2. Check Professional Directories
If you're in the very early stages of your commercial build and are looking for an architect to help create your plans, you can check professional directories. The American Institute of Architects has a directory of architects that you can search by area. These are all architects that are professionally licensed and should have previous work in your general area. 
3. Interview Architects 
Once you have a list of different architects under your belt, you can learn more about their qualifications through interviews. The best way to understand the expertise of an architect is to speak with them about their work. An interview is also the best way to get a gauge of how you work with this particular person. 
If you are having trouble communicating during the interview, it may not be a good fit moving forward. You will have to work with your architect on a very consistent basis, so communication is key to a good working relationship. If you're not sure what to ask a potential architect check out some of these example interview questions to help guide your conversation. 
4. Review Past Work 
Another great way to gauge the knowledge of an architect is to review their past work. Even before you interview architects, you can research other projects where they've been involved. If you get a referral, you can ask that person to send through any projects they may have worked on with the architect in the past. 
You can also search the architect online and see if they have a website or portfolio showcasing the different projects they've been involved with. When you meet with different architects you can look through their past projects with them. This allows you to ask questions about certain choices and how they may help you on your commercial projects. 
5. Budget Knowledge 
Architects should have a great amount of knowledge when it comes to budgeting a project. Being involved with a commercial building project is a large investment. A knowledgeable architect will know how to work within budget constraints. Asking their references how they worked within a budget in the past can be a good indicator of how they will work with your budget. 
Make sure you are clear about your budget when you first speak to a potential architect. They should be able to give you ideas of what is possible within your budget and may even disagree with some ideas that they know won't work within those parameters. 
6. Clear Communication 
One of the best indicators of a knowledgeable commercial architect is their ability to communicate. Your architect should be able to work independently and stay in touch with you about the project as it goes along. Without clear communication, you could run into delays or end up with a result you weren't expecting. If you find that you can easily understand your architect and they are working with you on your goals, they might be the right fit for you. 
7. Proof of License
All professional architects will be able to provide a license before working on a job. Commercial building projects require a stamp of approval from a licensed architect before they can be built. The licensed architect will be the one to approve all of the plans that you need to submit for legal permits and building approvals, so making sure they have a license is a must before you start working together. 
Conclusion 
Commercial building projects need a great architect to help with the building process. With the help of these tips, you'll be able to find an architect that you easily work with on your next commercial building project.