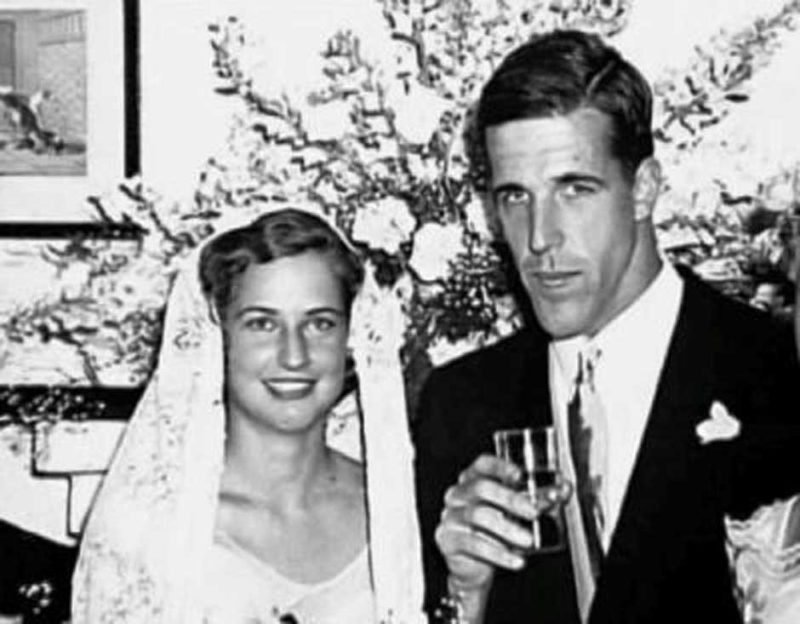 Deborah Flater is someone who enjoys the celebrity status of being the wife of an iconic actor and artist Frederick Hubbard Gwynne.
Deborah Flater's Family
Deborah Flater is the second wife of Fred Gwynne. Fred Gwynne (full name Frederick Hubbard Gwynne) was born on 10th July 1926 in New York, United States.  He was the son of Frederick Walker Gwynne, a partner in a securities firm Gwynne Brothers, and Dorothy Ficken Gwynne, a homemaker. Dorothy Gwynne, before her marriage, was a successful artist known for her "Sunny Jim" comic character. Fred had two siblings, Dorothy and Bowers Gwynne. However, both his siblings died young due to unknown reasons.
In 1952, romance beckoned when he met 22-year-old socialite Jean 'Foxy' Reynard, a granddaughter of New York City mayor
William Jay Gaynor, at a friend's wedding. Fred was love-struck and pursued Foxy with vim and vigor. After a courtship of about a year, the couple got married on 30th June 1952. They had five children—three sons, Keiron Gwynne (born 9 July 1953), Evan Gwynne (born 1956), and Dylan Gwynne (born 1962), and two daughters, Gaynor Gwynne (born 1954) and Madyn Gwynne (born in 1965). Dylan died in a drowning accident as a child in 1963, and Keiron was born with developmental disabilities. The loss created a rift between the couple resulting in divorce. In 1980, Fred and Jean parted ways. Fred married Deborah Flater in 1988.
Fred died on 2 July 1993, in Taneytown, Maryland, United States. His death was due to complications from pancreatic cancer. And soon after his death, his son, Keiron Gwynne died on 12 July 1998.
Deborah Flater's Net Worth
Deborah Flater has kept her life under wraps and has not disclosed anything about her parents, siblings, or career path, but it can be said that she lives a happy and content life owing to the fact that she was the wife of one of the best actors of his time.
Fred was a well-established actor, artist, and author widely known for his roles in the 1960s television sitcoms "Car 54, Where Are You?" as Francis Muldoon and as Herman Munster in "The Munsters", as well as his later film roles in 'The Cotton Club', 'Pet Sematary' and 'My Cousin Vinny'. During World War II, He served in the United States Navy as a radioman on a submarine chaser.
In the 1940s, he was a summertime swimming instructor at the Duxbury Yacht Club pool in Duxbury, Massachusetts. In addition to his acting career, Fred sang professionally, painted, and wrote and illustrated children's books, including 'Best in Show' (later titled It's Easy to See Why), Daddy Has a Mole on His Nose, etc. He also lent his voice talents to TV and radio commercials.  He accumulated a net worth of $2 Million from his career.