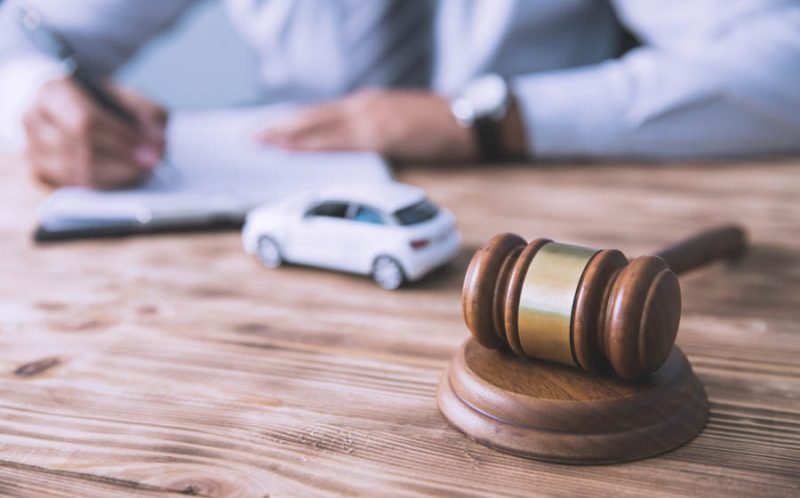 It's startling how quickly car accidents can happen, often leaving victims with serious injuries and costly damages. NHTSA crash stats show that in 2021, 42,915 people died in the US, and over a million were injured due to traffic collisions.
The legal implications of such unfortunate incidents can be overburdening for a person who is already in pain and struggling financially to cover medical bills and other accident-related costs. As such, the attorneys at Bengal Law can help shoulder your legal burden, allowing you to overcome the challenges that often ensue after car accidents.
You can learn more about Bengal Law by exploring their website or scheduling a free consultation. For the time being, let's highlight the various ways the firm's personable and dedicated car accident lawyers can help you:
1. Getting a Fair Settlement
Striking out on your own to secure a settlement from the other party's insurer can be an uphill battle. For starters, the company's lawyers are experienced in evaluating claims and strategically defending their clients against large payouts. Consequently, they may attempt to reduce the settlement by arguing that you were partly responsible for the accident or were not as injured as you claim.
Without an attorney, you may be stuck in a tricky and unfair negotiation process with the other party's insurer. Chances are you also don't have the know-how to address the legal aspects required to ensure every detail is properly accounted for when filing a claim. As a result, you might get the short end of the stick – a lower settlement than you deserve.
Legal representation implies you have the support you need, strengthening your position during negotiations. Your lawyer may also access resources such as legal databases and industry experts who can advise on the appropriate redress given the circumstances of your accident.
2. Establishing the Value of Your Claim
Damages aren't limited to medical bills (present and future) and vehicle repairs. Accident victims are also entitled to redress for lost wages, pain and suffering, loss of consortium, mental anguish, and other losses.
Your lawyer's role is to prove such damages are legitimate. To this end, they can review medical records, police statements, and witness testimonies, call on property valuation professionals, and employ other resources to accurately estimate or prove the extent of your losses.
3. Investigating the Accident
A thorough investigation is crucial in proving the other party's liability in a car accident. To do so, your lawyer reviews the available evidence and may partner with experts to reconstruct the incident and establish the issues at play. This can sway the settlement negotiations or help your case if it goes to trial. Investigations may also involve the following:
A review of security camera footage
An analysis of accident scene photos
Getting witness accounts of the incident in question
A visit to the accident scene to gather relevant physical evidence
An assessment of the opposing party's history of similar violations
Is it possible to investigate a claim while juggling doctor's appointments, dealing with the pain of your injuries, or handling financial pressures? It's highly doubtful. Thus, it's integral to team up with an accident lawyer so they can do the heavy lifting.
4. Navigating Complex Laws
Every state has different laws surrounding car accidents, including statutes of limitations. For instance, if you only have a year to initiate a personal injury lawsuit, you need to file the paperwork in time to avoid losing your right to redress. In this regard, your lawyer can help you meet all legal criteria.
Likewise, comparative negligence laws can drastically reduce the amount you receive in damages if a jury determines you were partially responsible for the incident. With a lawyer's assistance, you can contest such findings or explain that your role in the accident doesn't justify a reduced payout.
Along the same lines, some cases involve subrogation liens, allowing your healthcare provider to recoup their services before you're redressed. If this applies to your case, an attorney can evaluate the lien and help you challenge it if necessary.
5. Defending Your Rights in Court
Occasionally, personal injury cases go the distance. If your case ends up in court, especially if an insurer or at-fault party holds their ground, you'll need a legal advocate who knows their way around the courtroom.
Your lawyer can present your case in court, helping the jury make the right decisions. They can also use various tools, such as accident reconstruction reports and medical evidence, to build a strong case. Likewise, they can negotiate with the opposing party to secure a fair settlement before your case reaches trial.
The legal bottlenecks you may encounter after a car accident can cause you to do an about-face. Nonetheless, as we've established, hiring a personal injury attorney can significantly alter the landscape, giving you a shot at a favorable outcome. Don't struggle alone – join forces with an advocate, and let them help you overcome the legal challenges ahead.