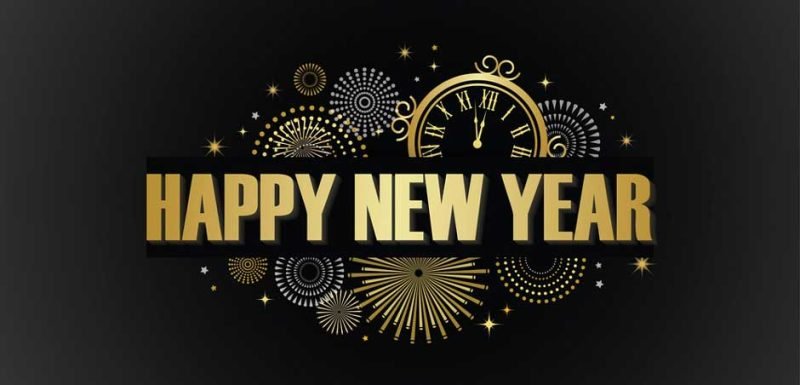 New Year is just around the corner. Then, hold on! You still need to work on the festive decorations. Whether you're planning a family New Year party or an event for your business, you need to focus on different kinds of decorative banners and signs to beautify your yard, garden, or store.  When it comes to your business, you need to take the right steps to create a kickass holiday campaign. According to an article published in Forbes, you need to tell your story through your banner, picture, or video irrespective of the products you sell.
So, if you want to reinforce your New Year banner with diverse materials, styles, and decorations, read on to get creative.
New Year welcome banners
You can make the best use of your porch to ensure a warm greeting for your guests with attractive porch banners. What about vinyl materials which are perfect for outdoor parties or events? The material come in tailored shapes and sizes, as well as resistant to the elements of weather.
Pick from vivid colors and graphics to evoke the feeling of New Year celebrations. If you're hosting a party on your porch, flaunt your creativity with portico banners to match the festive spirit of embracing the New Year. Spread joy, fun, and cheerfulness to your guests and neighbors. You can opt for eye-catching banner designs depending on your party theme.
Custom New Year party banners
When it comes to New Year celebrations, the majority of Americans revels in the joy of the festival and celebrates it. Then, what about making your party more memorable with customized banners for the New Year?
You can make your New Year banners pop by printing photos of your family, friends, and even close neighbors. You can set up personalized banners in your garden or even inside the house. If you own a store and want to decorate it with banners, balloons, and festoons, we recommend that you place the custom banner in front of the store.
Outdoor and Indoor New Year Banners
Decorative elements for the New Year are cool additions to your interiors and outdoors, be it your home celebration or an event for your business. You can personalize the banners with seasonal colors and photos to greet your guests with a warm welcome message. Add messages of blessing and best wishes for the New Year in your outdoor and indoor banners.
Garden fence banners
If you have a front garden, you're fortunate. You can wish all your guests using New Year banners by setting up a banner for your garden fence. Use your creativity to design a garden fence banner with a holiday message with eye-catching decorations. Hang the decorative banner with pole pockets. You may use any kind of pillar or rope for outdoor banners so that they match your celebration needs and style.
Conclusion
New Year is a time to celebrate with your family and friends with grand meals and drinks. Take the festive spirit to another level by opting for one of these New Year banners.