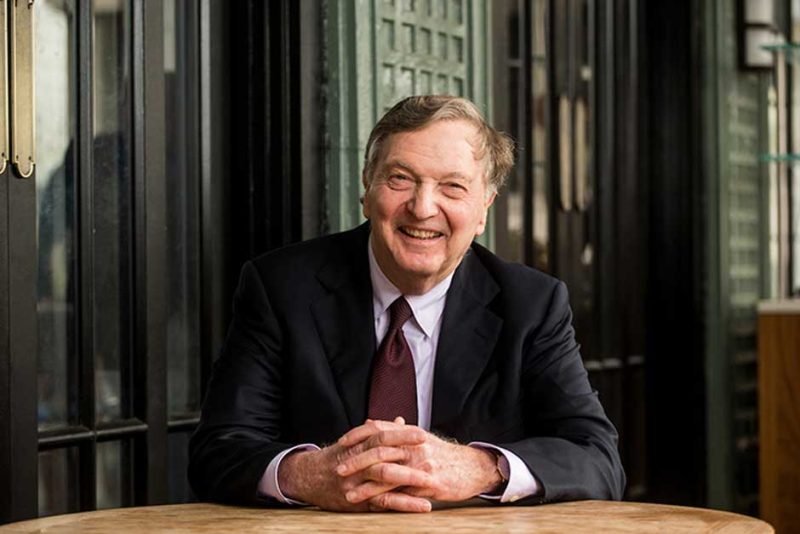 Roger Cukras has recently been making headlines for his new marriage to the famous Chilean writer & novelist, Isabel Allende, at the age of 76.
Roger Cukras' Family
Roger Cukras has been living a very private life and has been in the news recently because of his marriage to the famous writer Isabel Llona at the age of 76. He hasn't disclosed his previous marriage or his kids except that he was about the same age as his new wife and that he was divorced in 2015. Roger was born on 14 April 1943 in New York, U.S., and Isabel Angélica Allende Llona was born in Lima, on 2 August 1942. Isabel is the daughter of Francisca Llona Barros called "Doña Panchita and Tomás Allende, who was at the time a second secretary at the Chilean embassy. In 1945, Francisca broke her marriage to Tomás & returned to Chile with her 3 young children, Isabel and her younger brothers, Juan and Francisco.
Isabel married her college friend Miguel Frías, an engineering student in 1962. The couple had two children, a daughter named Paula Frías Allende and a son named Nicolás Frías Allende. Paula was born on 22 October 1963, she married Ernesto Diaz in Venezuela, in 1991 and she died on 6 December 1992, after being hospitalized for a severe liver disorder.  Isabel divorced her first husband, Miguel Frías, in 1987. During a visit to California on a book tour in 1988, she met her second husband, California attorney and novelist William C. "Willie" Gordon. They married in July 1988 and divorced & separated in April 2015.
Roger Cukras' Marriage with Isabel Allende
In 2019, Allende married Roger Cukras, a lawyer from New York. Roger was driving to see his children in Boston when he listened to an interview with Isabel Allende on the radio. He had read several books authored by her. And from that day on, he kept sending her "good morning" and "good night" messages for five months, until he managed to get the novelist to answer him, after having accompanied his last email with a bouquet. And that was how they started knowing and dating each other.
Roger Cukras' Career and Net Worth
Roger Cukras is a lawyer and partner in a prestigious New York law firm. He focuses his practice on state & local taxation. He has assisted many businesses with state and local audits and has a respected reputation with state and local tax authorities. Previously, Roger was a partner at Shea & Gould where he led the tax department.  He has been a frequent lecturer at NYU's Annual State and Local Taxation program, appearing as a panel member for "Ask the Experts Anything." This NYU program is one of the most widely attended state and local forums in the country. Isabel is known as "the world's most widely read Spanish-language author" for her novels such as 'The House of the Spirits' & 'City of the Beasts'. They together have a net worth of $15 million approx.