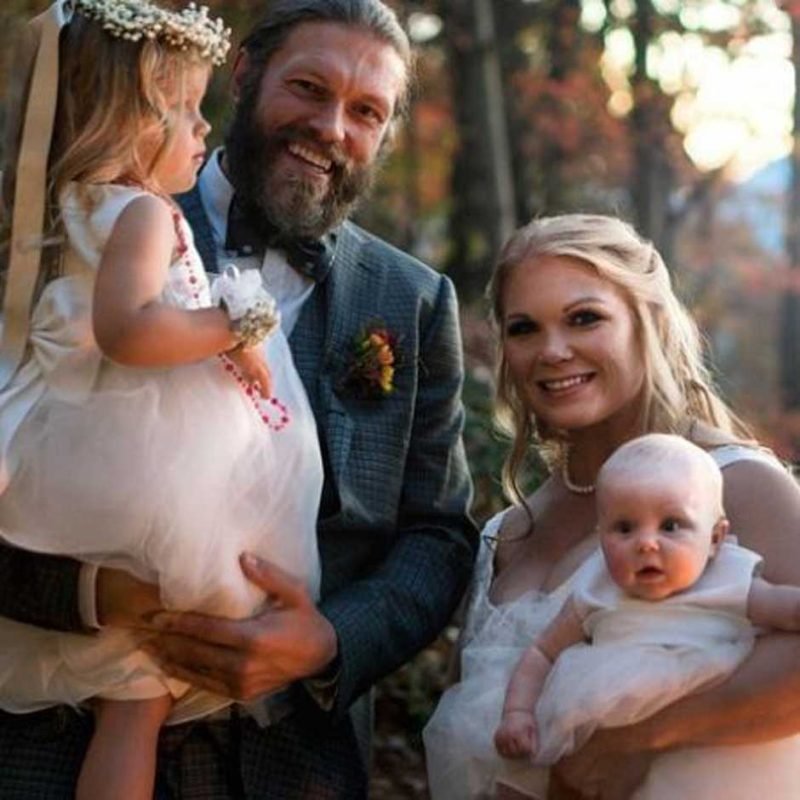 Ruby Ever Copeland is a celebrity child and enjoys the limelight because of her famous parents, the WWE Hall of Famer, Adam 'Edge' Copeland, and former WWE Women's Champion, Beth Phoenix.
Ruby Ever Copeland's Family
Ruby Ever Copeland, born on May 31, 2016, is the second child of Adam and Beth. The couple's first daughter, Lyric Rose Copeland, was born on December 12, 2013. Elizabeth Copeland (née Kociański) was born on November 24, 1980, in Elmira, New York, and was raised by Polish parents. She is professionally known as Beth Phoenix and is a professional wrestler and color commentator. In 2001 she married Joey Carolan, known by the ring name Joey Knight, but they divorced in 2010. In September 2011 she began a relationship with Adam Copeland and the relationship flourished after a year of dating. The romantic partners and proud parents of two beautiful daughters finally decided to complete their family and walked down the aisle together on October 30, 2016, and have been inseparable since then.
Adam Joseph Copeland born on October 30, 1973, in the rural town of Orangeville, Ontario, is a Canadian professional wrestler and an actor and is known by the ring name Edge. He is the son of Judy Lynn Copeland, a single parent who worked two jobs to support Adam. Before Beth, Adam and Alannah Morley were in a relationship. On November 8, 2001, Sean Morley's sister, aka Val Venis, married Edge. Unfortunately, they divorced on March 10, 2004, just a few years later. On October 21, 2004, he married his second wife, Lisa Ortiz. But even this marriage did not last long and resulted in a divorce. And in 2016, he married Beth.
Ruby Ever Copeland's Net Worth
Ruby Copeland is still a child and is enjoying a luxurious life with her sister and parents. They live in Asheville, North Carolina, U.S. Both her parents were wrestling champions. Her father Adam 'Edge' is considered to be one of the greatest professional wrestlers of all time. He has won the second-most championships in WWE history (after R-Truth) with 31. Edge won the King of the Ring tournament in 2001, was the first Money in the Bank ladder match winner in 2005, and won the 2010 Royal Rumble match, making him the first wrestler in history to achieve all three.
Aside from professional wrestling, he also appeared in the fantasy film 'Highlander: Endgame' and WWE Studios' Bending the Rules. He has accumulated a net worth of about $18 million. And his wife Beth, a former WWE Divas Champion and a three-time WWE Women's Champion has a net worth of $4 million. In 2019, she also became the first woman to be inducted into the George Tragos/Lou Thesz Professional Wrestling Hall of Fame, a hall of fame dedicated to professional wrestlers with an amateur background.