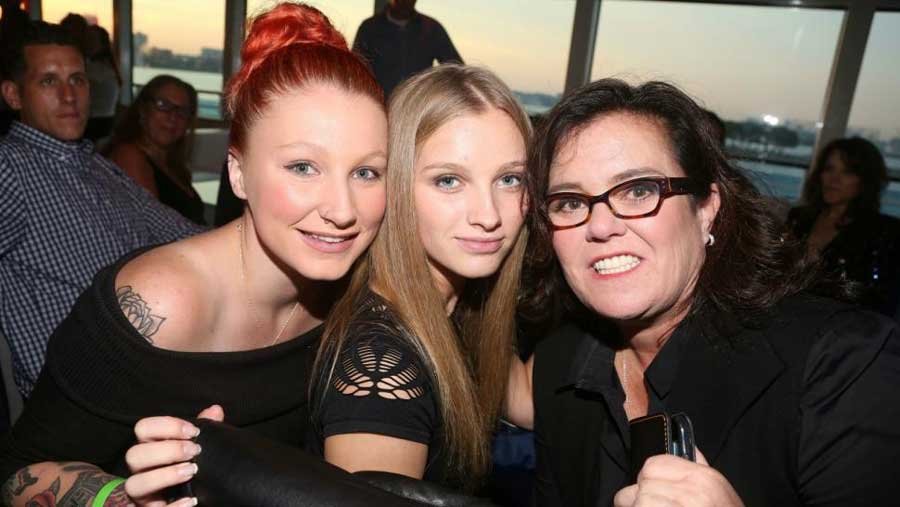 Vivienne Rose O'Donnell is the daughter of the famous American comedian Rosie O'Donnell. In 2002, Rosie O'Donnell and her then-wife welcomed Vivienne Rose O'Donnell, also known as Vivi.
After their separation, both moms still post about their touching tributes to their daughter. Rosie became a mother for the first time when she adopted Parker O'Donnell, her oldest son, in 1995.
Together with her former lover Kelli Carpenter, the League of Their Own star welcomed the infant into her family. Blake O'Donnell was born in 1999, and the ex-couple also had a daughter named Chelsea O'Donnell in 1997.
Vivienne O'Donnell, the daughter of Rosie and Kelli, was conceived artificially in 2002. Rosie and Kelli got married in 2004—just a few years after the Hollywood couple had their first child together. But in 2007, the couple decided to divorce.
Parker Jaren O'Donnell
Parker, who was adopted in May 1995, is Rosie and Kelli's first child. Rosie said in 2011 that Parker had finally persuaded her to permit him to attend military school.
"He made his own decision. He pleaded with everyone to let him attend a military academy. And I was like, 'No way,' for like two years," Rosie once told Access Hollywood.
The truth is that he has been interested in that since he was a young child. He can tell you about any general in any war, what sort of tanks they had, and how the battles were fought, in the same manner that I love Streisand and Bette Midler and entertainment. I finally caved, and truth be told, he's doing extremely well and is very content.
Chelsea Belle O'Donnell
The bond between Rosie and Chelsea, who was adopted in September 1997, has had its ups and downs. In 2015, Chelsea escaped from her house but was happily discovered a week later, unharmed. However, she held Rosie accountable for ejecting her from the home.
Blake Cristopher O'Donnell
Blake, who Rosie and Kellie adopted their third child in December 1999, is currently enrolled at Marist College in New York. Little is known about Blake other than the fact that he occasionally attends red carpet events with his mother and appears in sporadic images on her social media.
Vivienne Rosie O'Donnell
Rosie and Kelli's fourth and last adopted child, Vivienne, was conceived through artificial insemination in 2002. Given that Vivienne enjoys acting, it appears that she may follow in her mother's Hollywood footsteps.
Rosie's Instagram page frequently features recordings of the mother-daughter dance team. The TV producer shared the funniest TikTok video with her young daughter in March 2020.
From the last year in 2021, Rosie O'Donnell was seen to be posting a picture of her daughter celebrating her graduation adding a caption that was "SO PROUD".
Vivienne Rosie O'Donnell aka Vivi was seen to be standing with her mother Rosie O'Donnell's best friend Jackie as the teenager proudly smiles and celebrates wearing a red graduation head cap.
Dakota "Dax" O'Donnell
Rosie and her second wife Michelle adopted Dakota before it was the time when Michelle died and she is the youngest child of all siblings where Rosie O'Donnell loves to spend time with her by playing and involving herself in fun activities.