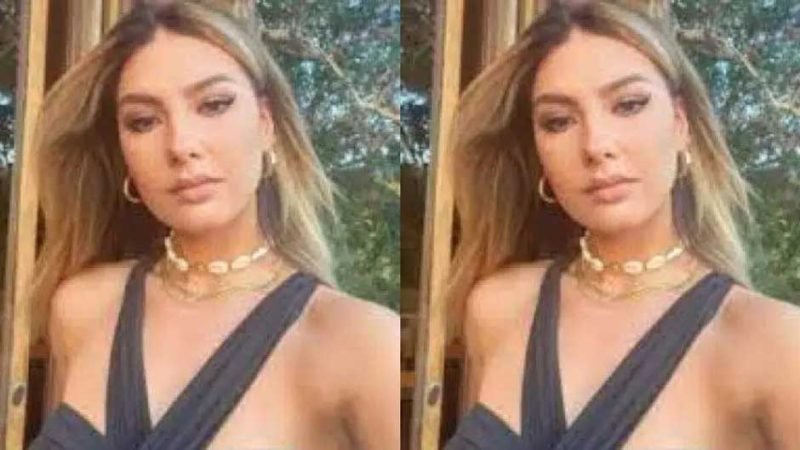 Most netizens know Vlaimy Guerrero Baez as the daughter of former Dominican baseball player Vladimir Guerrero. She has nine siblings; three sisters and six brothers, including Vladimir Guerrero Jr, a baseball player. One of her sisters obtained a degree of Doctor in Dentistry in 2020.
Vlaimy celebrates her birthday on September 3 each year, as she was born on September 3, 2001. Details of her mother are unknown, and each of her siblings has a different mother.
Personal Life and Education
Vlaimy Guerrero Baez is not married, and she has no kids. Though, she has not revealed any information if she dating anyone. Vlaimy is not working as she is still a student. Vlaimy likes spending time with her family and always poses for family pictures.
On her education, Vlaimy is still a student. In 2019, she graduated from high school, but the school's name has not been made public. Her father posted her on her graduation day, saying how proud he was that his daughter scored the highest academic index in her class and for her outstanding performance in volleyball.
She is currently in college, but the institution's name has not been revealed, and she is probably still playing volleyball in college.
Her Father
Vlaimy's father played as a right fielder and designated hitter in Major League Baseball for 16 seasons. Vladimir Guerrero started playing baseball when he was young, together with his brothers. He started his baseball career as a young teenager starting with the Dodgers but failed to earn a contract after working with them for eight months.
At 18, through the help of a scout, he signed a contract of 2100 dollars with the Montreal Expos as an unsigned amateur free agent. He played in the Minor League Baseball farm system before making his Major League Baseball debut in 1996. On his debut, he achieved his first big league hit. While playing for Montreal Expos, Vlaimy's father was the team's Player of the Year for four years.
After the 2003 season, Vlaimy's father was a free agent, and in 2004, he signed a 5-year contract with Los Angeles Anaheim Angels. The contract with a 70 million dollar deal, and during the first season with the club, he led in the number of runs and outfield assists.
During Vladimir's career, he was a nine-time All-Star and American League Most Valuable Player in 2004, among other awards. He was inducted into the Baseball Hall of Fame in 2018.
Given that Vlaimy's dad played in the MLB for 16 seasons and signed several contracts, he must have earned a good fortune. His net worth is approximately 60 million dollars.
Social Media
Vlaimy Guerrero Baez is on social media platforms, particularly on Instagram, where she uses the username @vlaimiguerrero; she has over 17k followers, follows 420, and has posted 49 times. Most of her Instagram posts are pictures of herself and a few of her family.
Besides, you can see more pictures of Vlaimy on her father's Instagram account, where he has 638k followers; he follows 132 users and has posted close to two thousand times. He loves posting pictures of his family and baseball-related pictures.