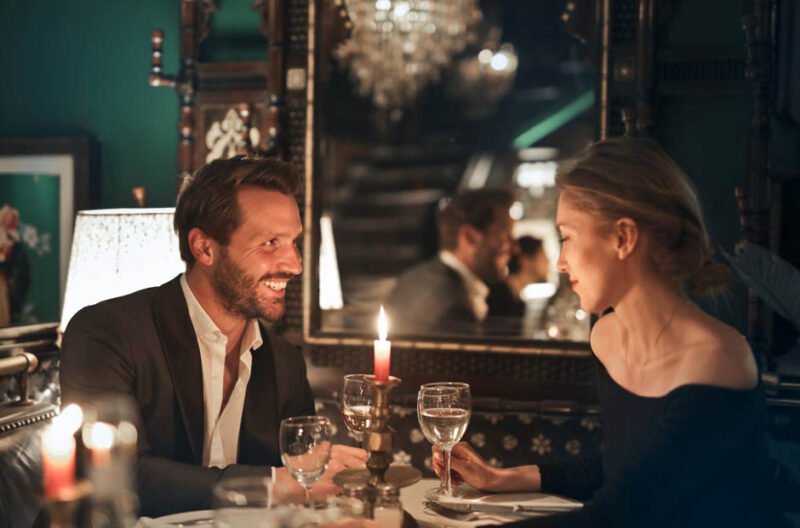 As a restaurant owner, it is up to you to provide your customers with the experience they're looking for in your establishment. Failing to live up to expectations will quickly see your visitor numbers reduce and your sales decrease. To keep your business healthy and growing, it's vital that you find ways to enhance the atmosphere in your restaurant so that every customer feels compelled to come back in the future or recommend it to other people. These tips will give you inspiration for creating the ideal atmosphere in your restaurant.
Choose a Specific Mood
An ideal atmosphere for a restaurant is not a fixed or universal concept. Not all establishments set out to attract the same customers or provide the same experience. Think about what you want your guests to feel when they dine at your restaurant. Do you want a lively, energetic atmosphere or a more romantic, relaxed mood? Once you have decided what works best for your business, it will be much easier to make more detailed decisions.
Be Thoughtful About Your Music Choices
Use the five senses as your inspiration for fine-tuning the mood in your restaurant. Sound plays just as much a part of the overall atmosphere as taste, so don't make your food bear the full burden of creating a pleasing atmosphere. You can read How to Choose the Best Music for Restaurants and learn what will suit your particular business. Use your chosen mood from the first tip to guide your choices. Also consider sound quality and volume as they relate to your guests' enjoyment. If people want to chat or relax in a romantic atmosphere, don't play music so loud that it disturbs conversation. However, if you want to generate a lively atmosphere, don't play music too softly. It's important to know what will be effective in your particular space and for your target market.
Decorate with Attention to Detail
How you design the interiors of your restaurant will send a message about the atmosphere you want to convey. Bright white walls and an abundance of overhead lighting won't create a moody, romantic venue for your guests, just as deep tones and lamplight will work against an energetic atmosphere. Use your intuition when picking out design pieces for your restaurant interiors or recruit the help of a professional.
Improve Customer Service
It's difficult to foster any kind of positive atmosphere if your restaurant fails to provide good customer service. No matter how well-designed or artfully lit your space may be, focus on training your staff in excellent hospitality.
It requires thoughtful planning and a strong vision to successfully create the ideal restaurant environment. Not all restaurants seek to offer the same type of atmosphere, but whichever mood you want to create, make sure to do it to a high standard. Choose music and lighting to match the desired mood and decorate the space accordingly. As with any type of business, especially in hospitality, the key to an amazing atmosphere is quality customer service. Hopefully, these tips have inspired you to take on the challenge of enhancing your restaurant's atmosphere to bring in more sales.