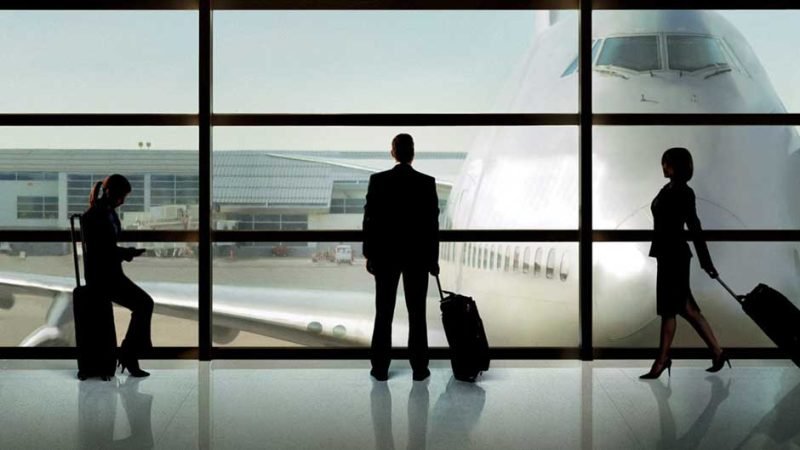 Business travel can be a great way to grow your career, but it can also be a challenge if you're not prepared. Knowing what essential items to bring on business trips can make or break your experience. From the basics like your phone and laptop to more specialized items like a travel charger, the right essentials can help make your business trip go more smoothly. In this article, we look at some unique items you should bring on your next business trip.
1. An On-the-go Travel Clutch 
Consider getting a travel clutch to bring with you during your business travels. If staying organized is essential to you, then a travel clutch is the way to go. With a clutch, you have everything you need for your travels.
During future trips, you can store your passport, tickets, cash, credit cards, and other documents. It will keep everything neatly organized. So, you don't have to worry about losing important items or leaving them behind.
Many clutches have a stylish and practical design. Select one that's easy for you to fit into a carry-on or suitcase. Overall, a travel clutch will allow you to stay organized, look professional, and be prepared.
2. Self-filtering Water Bottle
A self-filtering water bottle is another item to bring on your business travels. This type of bottle is designed to filter out impurities and contaminants. Specifically, the filter removes sediment, chlorine, lead, and other contaminants from tap water. So, you can stay hydrated wherever you go. 
The bottle is incredibly lightweight and easy to carry, making it ideal for travelers on the go. Plus, it helps you save money on bottled water and reduce your environmental impact. 
3. Anti-bacterial Gel and Wipes 
Don't forget to bring along anti-bacterial gel and wipes. These items are important to have on hand while traveling. They help in the prevention of the spreading of germs and bacteria. You can use anti-bacterial wipes to clean your hands, surfaces, and other items that you may come in contact with. 
Using them during a trip reduces your risk of catching COVID-19, a cold or other illnesses while away from home. To pick some up, you can find them at most convenience stores and pharmacies. 
4. Portable Charger 
A portable charger is another item to bring with you on a business trip. It helps ensure you never run out of power while on the go. Whether you're in the middle of a presentation or trying to get in touch with a client, having a fully charged device is crucial. 
A portable charger gives you the peace of mind that your devices are ready to go when you need them. It also serves as a backup if your device's battery suddenly runs low. With a portable charger, you can stay connected and productive no matter where your travels take you. 
5. Comfy Travel Pillow
A comfortable neck pillow can help reduce neck strain and fatigue while on long flights or in the car. If you're going to be away from home for a few days, it is also worth investing in a travel pillow. That way, you'll have a pillow to use at hotel rooms and other places where you may need some extra comfort. 
6. Handheld Sewing Machine
It may seem impractical to bring a handheld sewing machine with you on your travels. And yet, we would argue that it's essential for anyone traveling for business. Not only is it convenient and lightweight, but you can use it for various tasks. For example, you can mend torn clothing or hem up trousers. 
You can also use it for basic repairs to luggage or other items. The small size makes it easy to transport and is perfect for quick fixes and alterations on the go. With the help of a handheld sewing machine, you'll be prepared for any little sewing project that may arise. 
Conclusion
As you can see, there are quite a few items to bring with you on a business trip. A few other items we didn't include are a good-quality laptop bag, USB drive, and noise-canceling headphones. A travel adapter is also a must-have for any business traveler. It allows for easy charging of devices in different countries. Also, packing cubes is a great way to organize your belongings. They can prevent you from over-packing. 
Being prepared for your business trips simplifies your life. Plus, it's easier to focus on your work. Planning for a trip already takes a lot of work. You may already be in charge of your group hotel booking and other details. So, don't forget the essentials such as a laptop, charger, phone, business cards, documents, and a comfortable pair of shoes. With the proper items, you'll surely have a successful business trip.