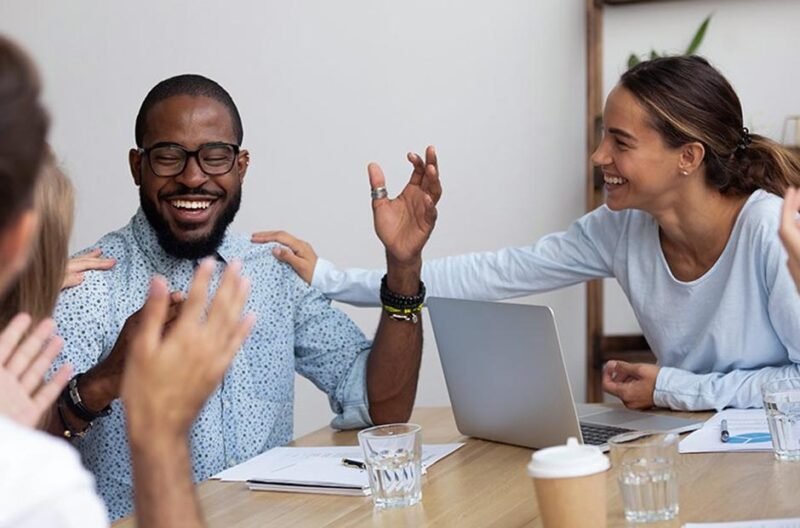 As the festive season approaches, it's the perfect opportunity to give back to your employees and infuse your business with the festive spirit. Creating a positive atmosphere at work during this time not only keeps spirits up, but can also lead to increased productivity, and a stronger sense of community that will benefit your business all year round. Read on, as this article explores seven effective strategies to elevate employee morale during the holidays.
Flexible Schedules and Remote Work Options
People tend to be a little busier around the holidays with family commitments and travel plans, so consider offering your employees the option to work flexible hours or to work remotely. Accommodating employees' needs will give them a sense of loyalty, and they're sure to get the work done (if not more).
Team-Building Activities
Christmas is the perfect time to plan team-building exercises, as you can give them all a festive spin. Why not plan a Secret Santa gift exchange? Alternatively, create some friendly competition with a holiday-themed trivia contest or a cookie decorating competition. This kind of activity doesn't take much out of the working day, but can help foster a sense of unity and release some of the stress that can often be associated with the holidays.
A Christmas Party
Hosting an all-out Christmas party is the perfect way to give your staff a chance to kick back and relax. A festive extravaganza full of laughter, dancing, cheerful decorations and delicious food—what's not to love? Consider looking out for an extra special venue, such as historic locations for business events. This is a great way to make your corporate Christmas party extra special. But remember, it's more than just a party—it's a chance to show your gratitude, spread holiday cheer, and foster a sense of togetherness that extends beyond the office walls.
Express your Gratitude
The year's end is the perfect time to express your gratitude for the hard work your employees put in all year round. To make your feedback more personal, why not write a handwritten note to say thank you? Alternatively, you could host a fun rewards night where you shine a spotlight on the employees who have made a special effort. This lets them know you recognize and celebrate their hard work.
Holiday Perks and Motivators
While recognition in the form of praise is important, it's a good idea to back it up with perks or bonuses. This shows you'll put your money where your mouth is. Cash bonuses, gift cards, or special treats make great incentives and are the perfect way to recognize your employeees' efforts and boost their morale.
Wellness Initiatives
The holiday season can induce stress for many, so consider boosting morale by introducing wellness initiatives into the office. This could include bringing in people to host mindfulness sessions or yoga classes, or even bringing in a massage therapist. This time to be mindful can be hard to carve into our daily lives so this is a beautiful gift to give to your employees. It can help them feel relaxed and recharged, so they don't feel burnt out.
Dress-Up Days
Dress-up days can also add a little fun to a regular working day and boost morale. Why not try an ugly sweater day, where people can bring out their craziest Christmas jumpers? This is a nice option as you're not asking people to buy anything new; simply utilize what they already have at home. Another option is a festive hat day or a holiday pyjama day to add a touch of whimsy to the workplace.
There are several strategies you can use to boost the morale of your employees during the holiday season. It's more than simply decorating, it's about building connections and showing some appreciation, as well as adding some joy to the everyday.