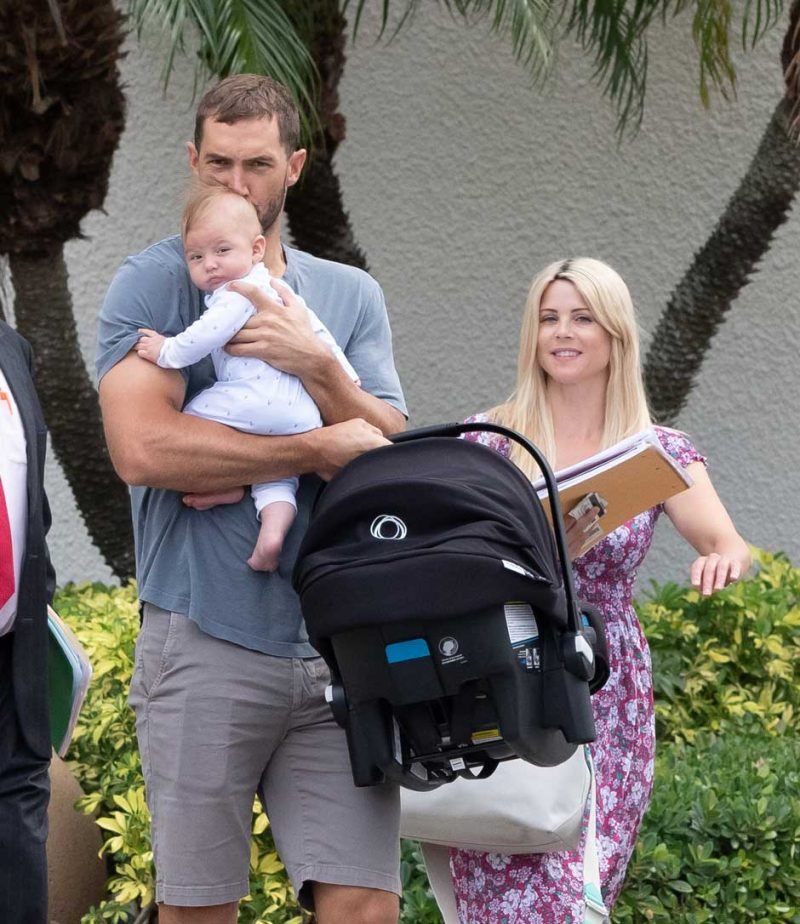 Arthur Nordegren Cameron is the son of former American footballer Jordan Cameron and Elin Nordegren. His mother, Elin, was previously married to Tiger Woods, an American professional golfer. Arthur was born on October 4, 2019.
Arthur's mother worked as a nanny for golfer Parnevik who blamed himself for hooking her up with Tiger Woods after their separation due to infidelity. Arthur Nordegren has two older siblings from his maternal side and one from his father. The young celebrity kid is yet to start his education as he is just three years old.
When Elin was pregnant with Arthur, she would go to golf events with her lover Jordan Cameron and even take part in playing the games.
Reasons For Changing Arthur's Name
Arthur Nordegren Cameron's parents were all smiles after they changed their son's name from Filip to Arthur Nordegren Cameron. They had filed to change their son's name just two months after his birth at a Florida Court. Arthur's parents did not state why they wanted to change their son's name, but it was made possible in February 2020.
His Mother and Her Net Worth
Arthur's mother was a model; during her college years, she did some jobs to earn money for her studies. She worked for Mia Parnevik, and through her husband, Elin met Tiger Woods; however, they separated years later, with Arthur's mother stating that Tiger was cheating on him with several women.
Despite taking a break from his golfing career to try to make his marriage to work, things did not go as Tiger expected, and Arthur's mother managed to get a lot of divorce proceedings from her husband. She used some of the money to buy a house in Florida which she sold in 2020.
In her personal life, after divorcing Tiger Woods, Elin Nordegren dated billionaire Chris Cline until 2016. However, their relationship was on-and-off; unfortunately, Cline died in a plane crash in 2019. She then met Jordan Cameron, and they dated for a while before welcoming their son and have been together since.
Elin Nordegren has a net worth of 200 million US dollars from the divorce proceedings of her marriage to Tiger Woods. She has made investments in the real estate sector, adding to her wealth.
Arthur Cameron's Father
 Arthur Cameron's father played football in college as a tight end. Professionally he played for Cleveland Browns for two seasons before moving to Miami Dolphins. As a player, he achieved a lot of success, but concussions were always a part of his career until he announced his retirement in 2017, fearing for his health.
Arthur's father is trying to be his son's best father as much as possible. While coming from the Florida court after changing his son's name, he could be seen holding his son and the baby's car seat.
Social Media
Arthur's parents are on social media platforms where they post for their fans to glimpse their personal life. For instance, his mother has a private Instagram account whose handle is @elinnordegren.