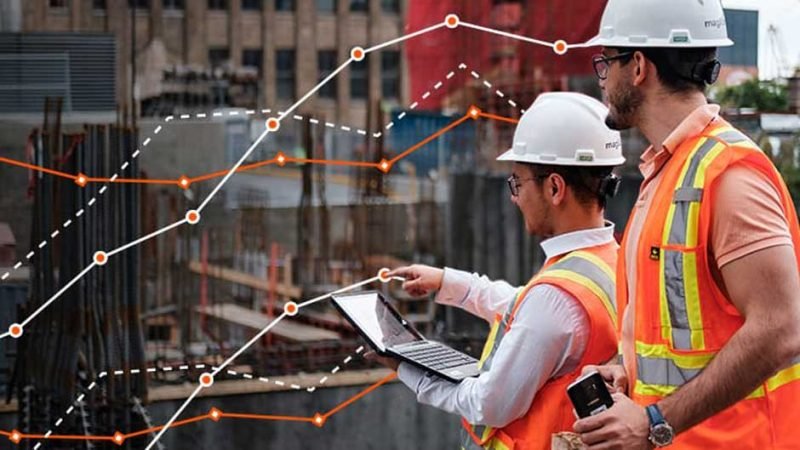 The field of construction is always evolving. And there are plenty of jobs in construction for every type of person. If you like being a part of creating something new and building from the ground up, you can create a successful career in construction. Other than seeing your creations come to life, here are five other reasons to go into construction. 
1. Variety of Jobs
If you find it hard to enjoy doing one job all of the time, construction is an incredible field to get into. Every construction project has many moving parts. Each of these needs teams of people to help them run smoothly. 
People that like staying busy and focusing on different skills can find great success in construction. It's also valuable to understand every step of the process when you work in construction. 
You can try on a bunch of different hats to figure out what position you ultimately want to pursue. Some of the most common jobs in the construction field are the following.
Construction Worker

Surveyor

Concrete Finisher

Construction Manager 

Architect

Safety Manager 

Specialized Skills (masonry, tile work, roofing) 
If you're interested in construction you can start out as a construction worker or build up your specialized skills as an apprentice. From there, you'll learn all about the skills that you need on a job site and can work your way up from there. 
2. Room to Grow 
Construction jobs not only offer variety but tons of room to grow. As you learn more by doing different jobs, you can easily work your way up from construction worker to site manager or construction manager. 
Supervisor positions are crucial to getting a job done. When you work your way up, you'll have all of the skills you need to manage teams and understand if they are doing their jobs correctly. When you work your way up, you'll be able to start creating your own construction plans and executing projects. 
The first step in managing any project is understanding values and budget, which FMP Construction outlines in detail in their helpful construction guides. There are many educational resources in the construction industry that can help you move up the ranks quickly. So if you want to challenge yourself and get to the top of your field, you can do that with a job in construction. 
3. High Demand
While landing a job at a Fortune 500 might feel nearly impossible, the construction field is always looking for new candidates. At most times, there are more construction projects happening than there are workers to complete them. 
This makes it easy to find a job quickly and hit the ground running. With the high demand for workers, you can feel more secure in your construction job. There is a high rate of job security when the demand for workers is high. 
4.  High Wages 
Construction jobs generally pay very well. You can make a comfortable living when working in construction. Especially if you decide to go into a specialty field. Although working as a mason, electrician or plumber takes many years of apprenticeship, the salaries reflect the time and effort. 
The average salary for a construction specialist in the United States is $63K a year. But that number can quickly go up. If you work as a construction manager you can expect an average base salary of $86K that goes up with every year of experience. 
5. Job Satisfaction
One of the best reasons to go into construction is job satisfaction. There are very few jobs where you can see and experience the actual product of your efforts. You get to work with a great team of people to create buildings that may last for centuries. Creating something tangible offers a great sense of pride and personal achievement. 
Not to mention that you can add everything to your personal portfolio. Once you get a couple of projects under your belt, you can move on to bigger or more elaborate builds. Completely making your mark on the places you work. 
Conclusion 
Getting into construction is simple for anyone that has attention to detail or enjoys physical labor. You don't even have to start with formal training and next thing you know, you could be managing large-scale projects. Construction is a great field for those that love creating, working with a team, and building beautiful places for everyone to enjoy. With these few reasons you probably won't need much more convincing to get into construction for yourself.